04.01.2017
Dogsledding in Jokkmokk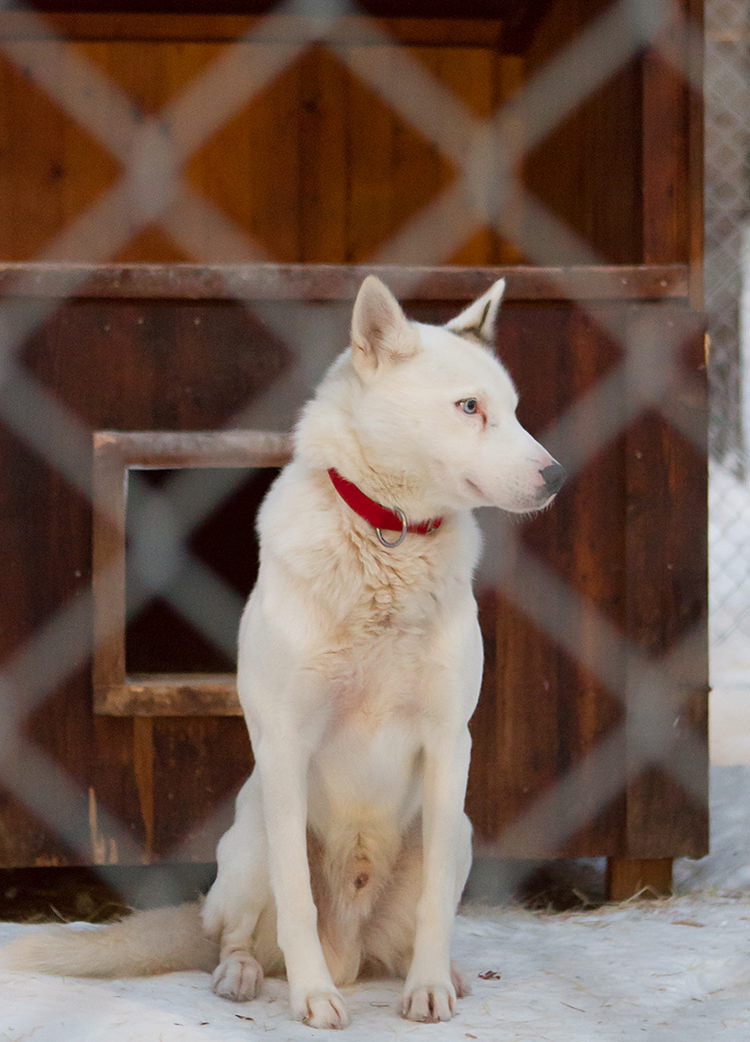 My stay in Jokkmokk, Sweden, was very short but one of the best trips I ever took. One reason for that was a ride on a dog sled – my first one ever, and hopefully not the last. I was assigned to a group that should start their ride at 1 in the afternoon – that's when the sun goes down. I was quite annoyed by this at first, but there sure were some advantages: Atmospheric campfire in the dark! Clear and starry sky with an almost full moon! Snow sparkling in our mushers' headlights!
But it was almost impossible to take any photos. During the ride I could neither take a single picture nor use my GoPro. I was stuck in the back of the sled and I was wearing two pairs of gloves (and two pairs of socks and long johns and a down jacket and a thermo overall and a balaclava and a beanie and …), so even if I would have been able to grab my camera, there would have been no chance to press the shutter release button.
I tried again when we stopped for a campfire and coffee and grilled sausages. But it was so dark already that I had to put the camera on the ground for a longer exposure time and so all the photos are blurry, grainy, and mostly show legs. But I like them anyway. :-)
Thanks to Matti and Stina from Jokkmokkguiderna, who were fantastic hosts!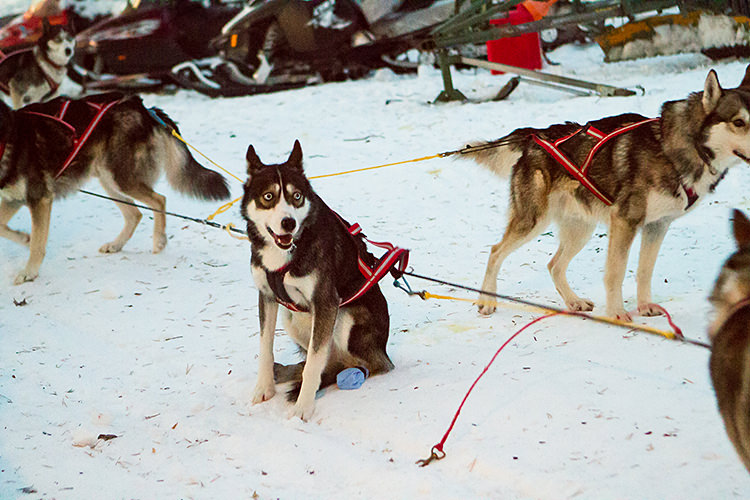 CAN WE GO NOW? I ALREADY HAVE MY RACING GLASSES ON!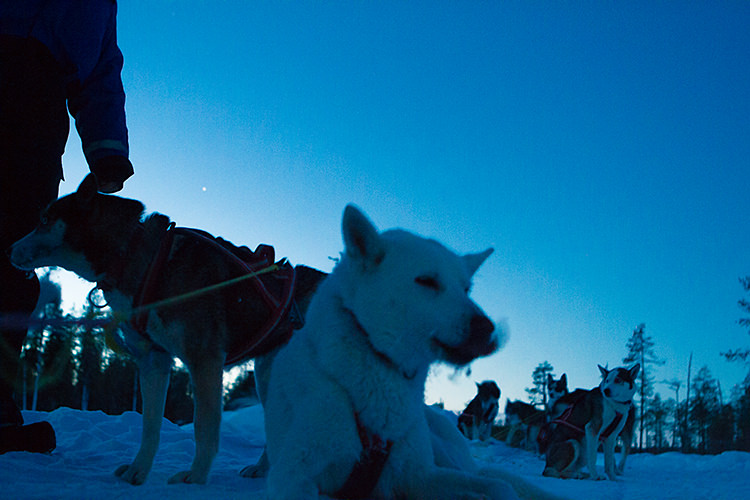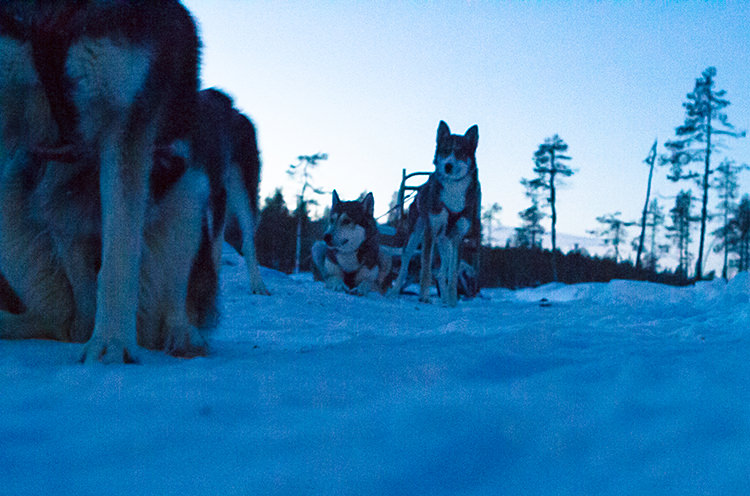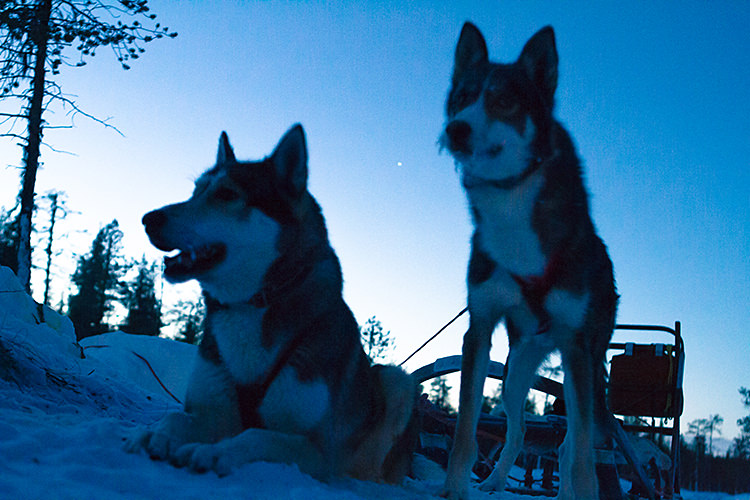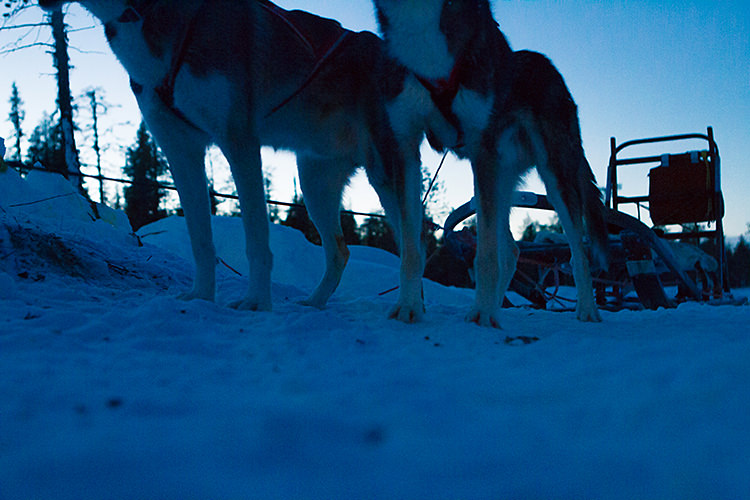 Merken
Merken